Explore trucking careers
Got drive? Then you're perfect for the trucking industry—whether you want to be at the wheel, under the hood, or behind a desk.
All roads really do lead to trucking. Even if you've been in the workforce for awhile, you'd be amazed at how your current experience adds up to working within Minnesota's transportation industry. For those just getting to work, and for those looking for a change, explore all that a career in trucking can offer. 
Truck Drivers
Move that freight! People will be relying on you each and every day, and there's just something about seeing your productivity add up, mile after mile. There's also a lot of room for growth and a ton of diversity in the type of driving that can be done. From local deliveries to over-the-road driving, see where trucking can take you.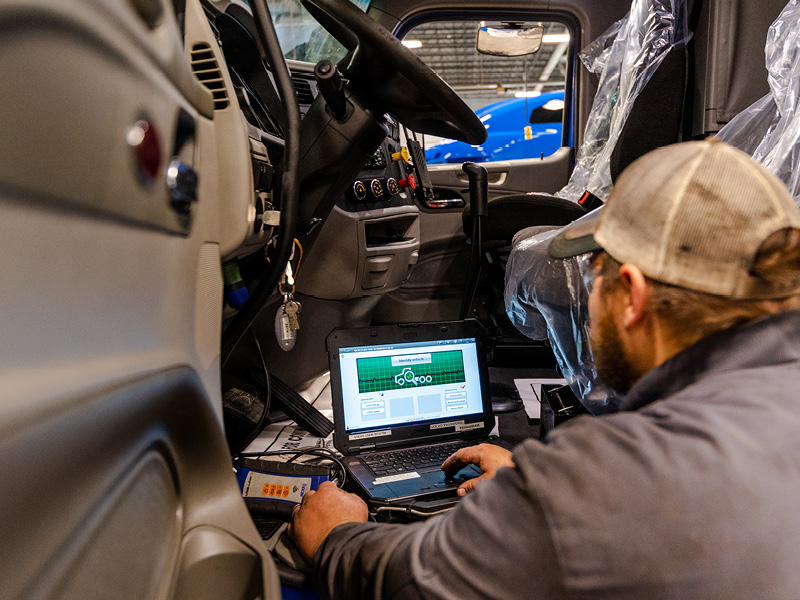 Technicians
There's more to the modern truck than meets the eye. From maintenance and mechanic work to diagnostics and technology, you'll keep things running smoothly.
Operations, IT, & Support
Beyond the road, there's safety and human resources, IT and office support, and financials, logistics, and operations. All these need to be attended to with a friendly smile and a detailed eye.